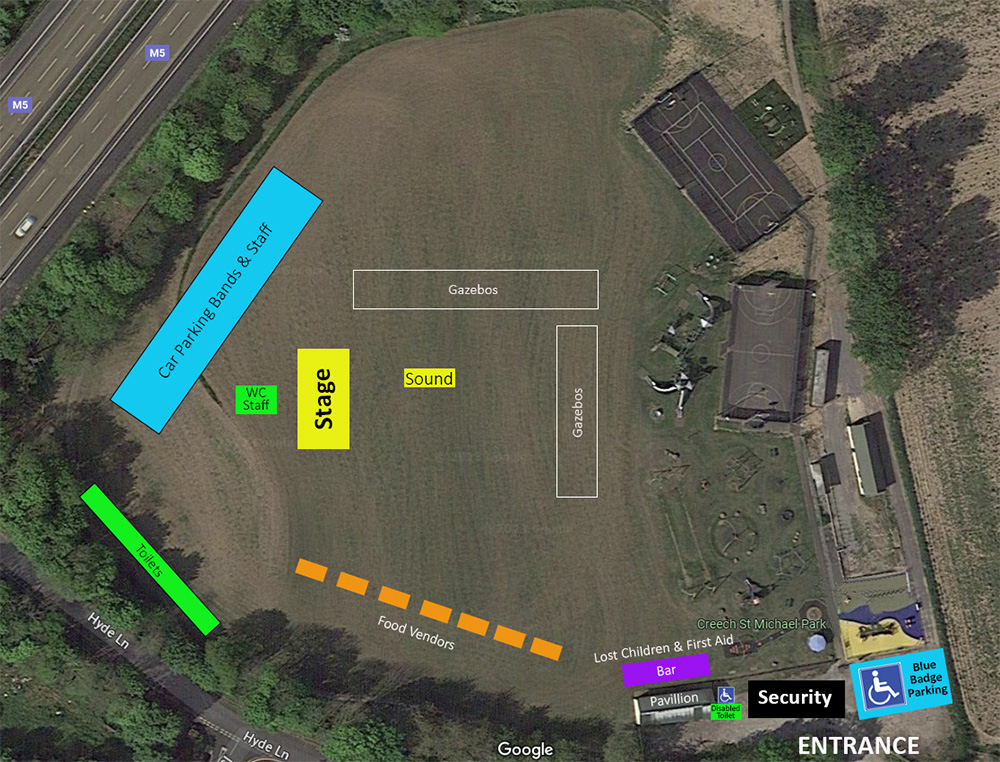 We are keeping a keen eye on the weather, and as of Thursday 13th July, the forecast is for a windy showery day.
It looks like most of the rain will be during the day – so our lovely volunteers will get soaked, but our partygoers will hopefully stay dry during the evening.
We want everyone to stay safe so please follow our guidance below.
Gazebos
You are welcome to bring gazebos with you for shelter in the evening.
Gazebos must not be left unattended, and you bring them entirely at your own risk.
Please site your gazebo at the back and right side of the field (see image).
Due to the windy forecast, gazebos MUST be anchored securely.
Gazebos CAN NOT be left on the field overnight. Due to the strong wind forecast, we can not risk unattended gazebos blowing away.
Please do not block any other party goers view of the stage with your gazebo
Please do not position yourself too far forward – as you will end up on the dance floor!
The show will go on
Creech Party in the Park will go on whatever the weather! We are hoping for sun, but preparing for rain and wind!
Please come prepared for the good old British weather and enjoy the live music, food and bar.